"Erixx" Flight Recorder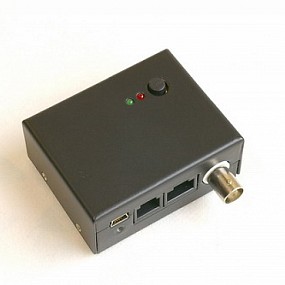 "ERIXX" is our smart Flight Recorder. Its tiny dimensions and light weight make the use very comfortable. Huge memory offers hundreds hours of recording without overwriting recent flight data and the ultra low power consumption saves your… show more
From 320,- €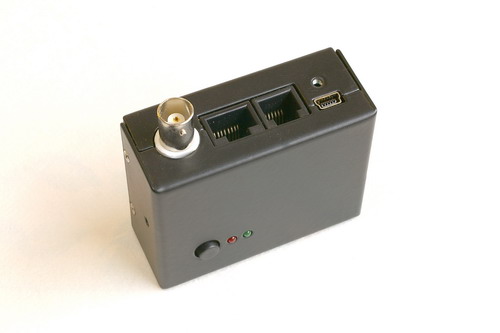 "ERIXX" is our smart Flight Recorder. Its tiny dimensions and light weight make the use very comfortable. Huge memory offers hundreds hours of recording without overwriting recent flight data and the ultra low power consumption saves your battery on board. In addition, ERIXX includes high efficiency switch-mode PDA power supply, so you won't need any external DC-DC converter and many other cables anymore. Only one cable provides all required functions, powering and communication. The whole device is controlled by ARM® based microprocessor, which provides sufficient computing capacity for very fast G-record calculation and excellent download performance via mini USB. Reading of flight headers takes just a moment.
ERIXX has been certified by International Gliding Commission. The level of approval is for all flights up to world records. The Engine Noise Level function is not implemented. ERIXX with some PDA device and suitable gliding software brings the ideal navigation system for competitors or tourist. In addition, the huge flight memory (up to 1000 flight hours with one fix per 5 seconds) makes from ERIXX ideal back-up logger.
Parameters:
Dimensions:
65x52x28mm
Weight:
120g
Power consumption:
< 40 mA at 12 V (0.48 W)
PDA power supply:
5 V / 1.5 A
Flight memory capacity:
up to 1000 hours with 1 fix per 5 second
Connection:
1 x USB mini for Flight Recorder to PC connection
2 x serial RS-232 for connection with PC & PDA
ERIXX is supplied as following set:
Logger
Holder
GPS antenna
Input power cable with free end for user's connector
USB cable for PC connection
Manuals
CD with necessary software
Calibration chart
The PDA cable can be ordered separately.
You may be interested